Our biweekly guessing game!
Whatever draws us into the forest—be it birdwatching or logging, hiking or hunting—all of us are unified by the sense of wonder we feel in the outdoors. The forests, fields, and streams of our region are full of mystery, and if you stop and look closely, you'll see all sorts of oddities.
Below find a picture of one such woodlands curio. Guess what it is and you'll be eligible to win a Season's Main Events Day Calendar. A prize winner will be drawn at random from all the correct entries. The correct answer, and the winner's name, will appear when the next column is posted.
This Week's Entry: Techie Teaser
This picture was taken by board member Richard Carbonetti. Yup, it was taken in the woods. What is it?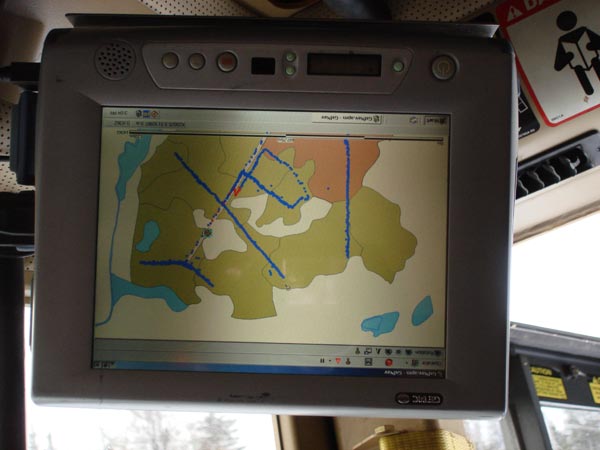 Answer
A GPS screen in a feller buncher in northern Maine. The GPS shows the operator the boundaries of a timber sale, streams, and stream buffers. The blue dots you see are where the feller buncher has passed in the woods. Check out this story to learn more about modern logging equipment.
This week's contest winner was Bob Chandler of Topsfield, ME