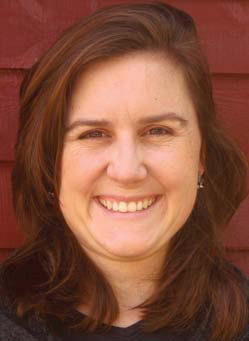 Susan Morse has contributed to this magazine since its early years. One of her first articles appeared in our Winter 1997 issue. The topic was lynx. The opening paragraph mentioned her involvement in live-capturing a mountain lion.
As far as I can determine, live-capturing a mountain lion is part of a typical day in the life of Sue. She disputes that characterization – claiming that she spends a lot of time in reverie on her couch – but my recent experience trying to set up a holiday event with her suggests otherwise.
The event, which will serve as a 20th anniversary celebration for both Northern Woodlands and Sue's non-profit, Keeping Track®, should have been straightforward enough to organize; the problem was that Sue kept disappearing. At different times when I tried to reach her she was in Katmai National Park and Preserve studying brown bears, in northernmost Alaska traipsing the shore of the Beaufort Sea where she photographed polar bears eating dead whales, and tracking caribou in Quebec's Ungava Peninsula where, alas, she pulled a tendon falling down a hole while carrying a 55-pound pack across the tundra in a blizzard.
I finally tracked down our "Tracking Tips" columnist long enough to nail down plans. Then she disappeared again, on a quest for badgers.
So, please see page 56 for details about the event, which will occur on Friday, December 12, at the Norwich Book Store in Vermont. And if you come, treat with extreme suspicion any claims by Sue about quiet days on her couch.
Speaking of the day-to-day: I'm pleased indeed to announce the publication of our "Season's Main Events" perpetual calendar. Written by Virginia Barlow, this brand new calendar is an appealing way to learn about what's happening right now in local nature. I hope this will find its way into many classrooms and libraries, and it makes a great gift and stocking-stuffer, too. You can learn more by calling our office, or accessing our online store.
Finally, I'd be remiss to let this column end without thanking everyone who has contributed to Northern Woodlands' educational mission in 2014. Your contributions enabled us to increase our print run this year, putting the magazine into the hands of many new readers. It helped us make critical upgrades to our website, share educational resources, and invest in projects (the calendar's an example) that will broaden our educational reach, while also contributing to the long-term sustainability of our nonprofit. Thank you for the financial support, in-kind assistance, advice, and encouragement.
Onward to 2015!