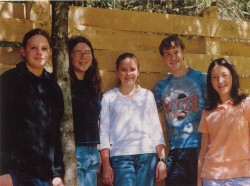 Photo by Catherine Tudish
Northern Woodlands is a 501(c)3 public-benefit, non-profit organization. As such, we depend upon the generosity of individuals like you to help make our work possible. The sale of magazine subscriptions, advertisements, and associated merchandise accounts for approximately 60% of our revenue. We rely on individuals, corporations, and foundations to make up the additional 40%.
Make your tax-deductible contribution to our work today, or if you would prefer to talk with someone about expanding one of our existing programs, such as bringing Northern Woodlands Goes to School to your local school or creating a "Place You Call Home" landowner's guide for your region, contact Elise Tillinghast.
Thanks for your support!