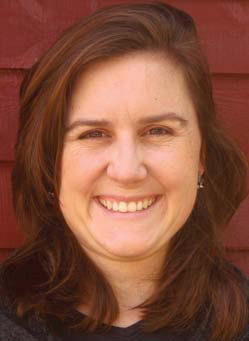 In an earlier era, before children, my husband and I would sometimes host workshops on our woodlot. One group in particular enjoyed using our property because, they enthused, we had such a diverse collection of invasive plants all growing in one place.
It's so nice to be appreciated.
In addition to occasional hosting, we did a fair amount of attending – from wildlife walks to forestry tours – and I learned a great deal from those weekend forays. For example, I learned that the wild apple tree that I'd been curating for several years was buckthorn. More happily, I learned the different frogs' songs – a minor skill (far easier to develop than discerning between all those tricky warbler calls) that adds so much to spring tromps around the wetlands.
It's remarkable how common these learning opportunities are throughout much of our readership area, typically for free or a modest fee. Part of the value that Northern Woodlands provides, as a communications-based nonprofit, is to act as an amplifier for the great hands-on work that others are doing. So to that end, I'll make this plug to explore workshops in your area and get to know the organizations that put them together.
Here, for starters, are the names of nonprofit organizations that hold events and have been involved in an ongoing way in sharing our magazine: Keeping Track, Connecticut Coverts, Maine Woodland Owners (previously known as SWOAM), Massachusetts Forest Alliance, New England Forestry Foundation, New Hampshire Coverts, New York Forest Owners Association, Vermont Coverts, and Vermont Woodlands Association.
There are many other great groups – I dare not list some for fear of omitting others, but they're easy to find by talking with a local forester or county extension agent. Your local land trust and town conservation commission may also be good sources.
There's so much to explore. Especially now, as our plants and wildlife return in abundance. So lace up those boots and get out there. And best wishes for a happy spring.