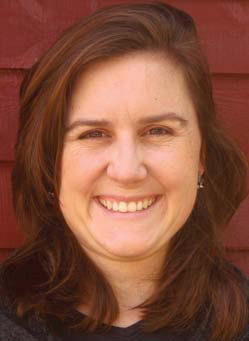 As you read this, please imagine a drum roll, or better yet, the sound of a ruffed grouse whomping the air with its wings. With this issue, the Center for Northern Woodlands Education is launching a digital version of Northern Woodlands magazine.
We're doing this with the full awareness that digital publishing has not lived up to its early hype. We don't expect a sudden migration of print readers to this format, nor are we deluded enough to believe that we'll cover costs through purchases via app stores. So, other than providing a new benefit for current subscribers, why have we invested in this technology?
Digital publication allows us to offer free individual subscriptions to high school and college students. This means we can share our content with schools across the Northeast and continue to reach students for up to three years after they finish a high school timber framing class or fulfill their university's science requirement.
Our nonprofit has previously considered the idea of a complimentary student subscription program but we could never make the economics work. There is just no way to distribute free print magazines on such an ambitious scale without swamping our budget.
It seems especially fitting that we're launching the digital magazine now, just prior to the completion of Sally Bogdanovitch's final term on our board of directors. Sally is a professor at The School of Natural Resource Management and Ecology at Paul Smith's College. She first became aware of Northern Woodlands through students who had read the magazine in high school, and she's an advocate for distributing the magazine to schools. So thank you, Sally, for your years of service to the nonprofit – and don't forget to sign up your students for free electronic subscriptions!
Speaking of thanks, at the back of this issue there's a roster of all of the individuals and organizations who provided financial support to the Center for Northern Woodlands Education during our 2015 fiscal year. Our sincere thanks, as well, to all of our advertisers, nonprofit partners, content contributors, advisers, board of directors, and everyone else who has helped further our educational mission this year.
At this point in my column, I'm sure that many readers are feeling overwhelmed by the twin compulsion to sign up for the digital magazine and to make a generous end-of-year donation to our nonprofit. Good news! There's an easy way to do both. Please see my letter inserted into the binding of this magazine. On the back of that letter, you'll find a line requesting your email address. Fill this in, and we'll send you a prompt to download the Winter edition of the digital magazine. Current subscribers can also get free access to the digital magazine by following the prompts on our homepage (this will not affect your print subscription). While you're there, be sure to check out the bear, otters, and deer on our new game camera blog.