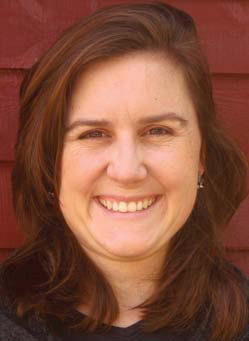 In Fairlee, Vermont, there's a 540-acre stretch of former glacier called Lake Morey. If a loon on that lake pointed his bill northwest, flew straight as the idiomatic crow, and kept flapping for about 12 miles, he'd end up at Northern Woodlands' office.
That has, as far as I'm aware, never happened. However, this coming October, our office will be going to the loons. On the weekend of October 17-19, on the shore of Lake Morey, Northern Woodlands will hold our first annual writers' conference. The purpose of the event is to celebrate the rich heritage of nature writing in the Northeast.
There will be workshops, panel discussions, and conversations with writers and editors. Author John Elder will be the keynote speaker, and Northern Woodlands editor Dave Mance will also be participating. There will be workshops for educators interested in place-based education, which will help link engaging lessons to Common Core and Next Generation science standards. And we'll have some fun extras, as well – join me for a woods walk, anyone?
The Hulbert Outdoor Center is serving as our host, which means that, for at least one weekend, no writers will suffer for their craft – participants will enjoy snug cabins, good food, and warm fires.
The exclusive sponsor of the conference is The Trust for Public Land. This is the same group, appropriately enough, that has taken a leadership role in conserving nearby Brushwood Community Forest, the diverse woods and wetlands that lies just to the west of the lake. The Trust for Public Land's mission is to conserve land for people to enjoy as parks, gardens, and other natural places, ensuring livable communities for generations to come.
I'm excited to attend this event, and I hope that a number of you will be, as well. Visit our website to register and to learn the final details.
So mark your calendars. And, in the meantime, happy spring.