Join Northern Woodlands for a Field Workshop this Spring!
These events are funded, in part, by the Northern Woodlands Irwin Post Speakers Fund, reflecting his legacy of sharing knowledge with others and his devotion to quality forest management.
---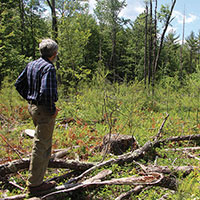 Saturday, April 27, 2019
The Post Family Wood Lot, 1998 Trebo Rd., Chester, Vermont, 10 am - 3 pm
Co-hosted by Long View Forest Management
This workshop and brown bag lunch will feature a demonstration and discussion of techniques promoted by Irwin Post, a forester who wrote several articles about woodlot management for Northern Woodlands.
FREE with a suggested donation of $25
4.5 SAF Category 1 Credits
Agenda Includes:
• Forest Development in Vermont: land use history, stand dynamics, changing markets, and missed opportunities
• Beyond Hunter-Gatherer Forestry: The Irwin Approach
• Demonstration Stop 1: Spacing and tending in hardwoods
• Low Density Pine Management
• Demonstration Stop 2: Spacing and tending in white pine
• Overstory Management in Regenerating Stands: when is it time to remove the overstory and how might you do it best?
• What does our Region Need in Terms of Young Forest Tending?
---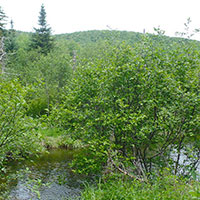 Saturday, May 18, 2019
Meet at the Twin Mountain Gazebo, Twin Mountain, New Hampshire, 9am - noon (Intersection of Route 3 and Route 302)
Sponsored by The New Hampshire Timberland Owners Association and co-hosted by UNH Cooperative Extension, Wagner Forest Management, and White Mountains Community College.
Do swamps, marshes, seasonal pools, or other wetlands occur in the forests you own or manage? This field workshop will survey a variety of methods to sustain or enhance their ecological value on a productive woodlot or timberland. Topics will include: road engineering, beaver management, water quality protection, and using knowledge of soils and forest types to plan harvests that create high-quality wildlife habitat.
Registration fee: $15 for NHTOA members and $25 for non-members.
To register, call the NHTOA office at (603) 224-9699 or Register Online Here.
3 SAF Category 1 Credits
3 NH Professional Loggers Credits